Effective 1.10.2010, CE-labelling according to EN 14509 for self-supporting metal-sandwich insulation panels will be mandatory in the EU. Mineral-wool panel manufacturers will only have the opportunity to label their products according to EN 14509 Class A2 if the appropriate adhesive-systems are used.
For compliance with EN 14509 A2, Kleiberit has developed the new PanelPUR A2 series. It enables mineral- wool panel producers to choose the appropriate A2 adhesive system according their production-needs (e.g. wiper technology or spray application, continuous or discontinuous). PanelPUR A2 stays for "Production cost savings, without compromising quality".
The PanelPUR A2 product range is comprised of filled and non-filled 1C and 2C PUR adhesive systems either with standard reactivity-profile or a special thermoactivated version for a long open time and short press time.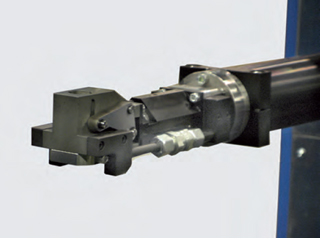 Developed specifically for the mineral wool panel market, PanelPUR A2 – a filled 2C PUR adhesive  – has a low gross calorific  potential (PCS) and a very low viscosity. As a result, it offers better processing and distribution characteristics than alternatives currently available on the market.
The low gross calorific potential of PanelPUR A2 is particularly important for the manufacture of micro-profiled mineral wool panels, enabling the correct amount of adhesive to be applied without compromising the required A2 performance.
Advantages
In addition to its low gross calorific potential, PanelPUR A2 offers an increased processing window guaranteeing high quality and stable production. The processing temperatures can be lowered due to a reduced initial viscosity resulting in substantial energy savings.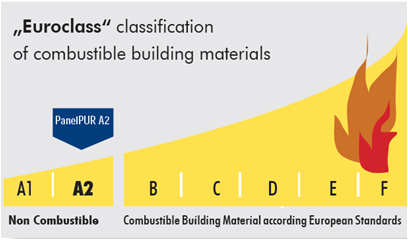 • Filled Systems with low viscosity at room-temperature
• Excellent and stable processing properties
• Increased application quantities possible due to low PCS values
• Excellent tensile-strength figures achievable.
• DUR2 and Wedge-test passed.
The controlled foaming characteristics offeres sufficient flexibility whilst still providing a strong and tough final bond that allows lower coat weights to be used and still obtain very good panel performance.
PanelPUR A2 can be applied using high and low pressure spray jet-stream techniques as well as with wiper technology.