Mix and degas your products
Since a good dispensing requires a good preparation of the product, Gentec offers you the most complete range of Thinky planetary mixers.
Thinky, the Japanese manufacturer is the first company to have designed and manufactured a planetary mixer for the industry. It all started 25 years ago, when Thinky's director took care of a problem related to dental paste mixture with the first planetary mixer, the Thinky.
Driven by its success, Thinky decided to create a large range of planetary mixers to cater to the different industries mixing challenges such as aeronautics, automobile, medical, electronics, and construction industries.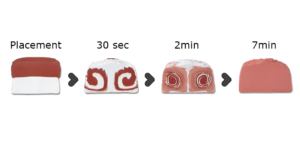 Widely used in the adhesive sector including two-component glues. Endowed by a unique technology combining rotary and centrifuge forces, Thinky mixers are designed to create a uniform and homogeneous mix. In the same way that Earth revolves around the Sun, the container moves in revolution around a central axis and turns around itself at 45°. The combination of these movements offer a degassed and homogeneous mix. Thinky is the only manufacturer to detain a patent based on the defoaming concept.
Thinky's perfectionism lead them to equip some mixers with a vacuum pump that allows to degas even deeper the substances.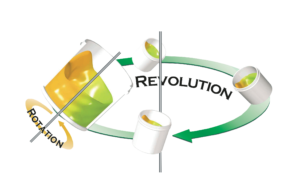 Principle of Rotation/Revolution :
Two powerful centrifugal forces orbiting harmoniously and also turning around themselves. This deaeration phenomenon guarantees a result without air and therefore without bubbles.