Epoxy Technology offers a full range of electrically and thermally conductive epoxy adhesives for the semiconductor, optoelectronic, automotive, aerospace and electronic assembly industries. Their extensive product line allows engineers to select material with the best combination of physical, electrical and thermal characteristics.
Epoxy Technology, Inc. was founded in 1966 as the world's first supplier of electrically conductive epoxies for use as die-attach adhesives in hybrid microelectronics, semiconductor packaging and assembly. Chemical engineer Frank W. Kulesza, the President, first formulated these precious-metal-filled materials as a consultant for IBM.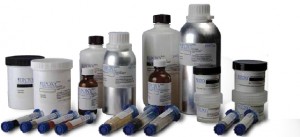 Since then, the growth of Epoxy Technology, Inc. has been fueled by the rising use of die-attach epoxies. But Epo-Tek® expertise in manipulating epoxy compounds has also resulted in a continual broadening of product line over the years.
In addition to the company's comprehensive family of materials for the semiconductor and hybrid fields, they now offer products suited for a wide array of applications in fiber optics, optoelectronics, medical devices and solder replacement.
During recent years, Epo-Tek®'s continuing commitment to develop innovative adhesive and coating technology for high-tech manufacturers has resulted in the patented polymer flip chip (PFC®) technology, as well as numerous new materials optimized for uses in the industries we serve.
  Epotek Selector Guide
  Epotek Selector Guide - Special Epoxies, UV et UV Hybrids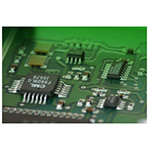 UV-curing adhesives are single component, solvent free and mainly cold curing systems. Curing occurs on demand when activated by UV light. Applications requiring precision alignment can be done without watching the clock as with two component or air drying adhesives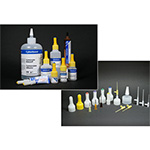 Cyanoacrylate Adhesives are also known as Super Glues and due to their extraordinary adhesion profile – one component, solvent free, very fast setting – Cyanoacrylates today still reflect the users needs.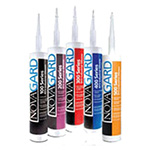 Novagard® Solutions is specialized in the customized formulation of single-component, neutral-cure, oxime silicone RTVs (room temperature vulcanates) for a variety of industrial applications. These silicone products are scientifically formulated to meet customer specified performance requirements.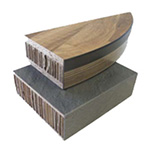 These hotmelt adhesive systems react with moisture from the material to be bonded or the working environment (e.g. the air). In addition to the physical effect through the hardening of the liquid adhesive, there is also an additionally chemical reaction which positively influences the bond properties.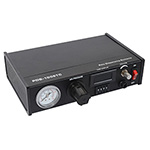 Dispensers, applicators, valve systems, consumables: Gentec offers you a versatility that gives you the luxury to choose from a trustable, effective and efficient dosage equipment that permit you to facilitate the filing of your liquids, fluids, pastes or industrial glues, greases, lubricants , solder pastes, solvents, silicones, inks, activators, RTV, paints, UV, food and medical products.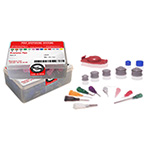 In addition to its dosing solutions, Gentec offers a wide range of consumables, which are tailored to your equipment. You'll find all kinds of syringes, needles, nozzles and adapters certified silicone-free and customizable upon request. Another advantage of weight in the range : Semco™ consumables, world's leading manufacturer of metering cartridges, among which are cartridges, cartridge holders, plugs and nozzles.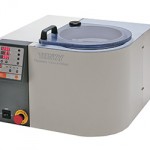 Thinky mixers are the ideal solution for homogeneous mixtures. Because a quality dosing deserves a quality mixer, Gentec offers Thinky ™ mixing solutions. Unrivaled on the market, these units respond to your desire for perfection in dosing. Independent and simple, they give your mixes a uniform appearance regardless of content.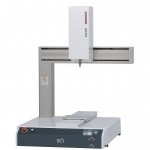 The JR300 Series is a multifunctional robot designed with both cell production sites and autmated inline installation in mind. Wih a rich catalog of functions including Fieldbus compatiblity, a built-in LAN port as standard equipment, software that makes camera installation easy and the ability to control up to two external motors, the JR3000 is ready to fill many different manufacturing roles.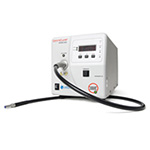 UV curing equipment provides the radiant (light) energy required for the polymerization of photo-sensitive materials such as inks, coatings and adhesives. These materials are said to cure or polymerize when they change from a liquid to a solid state. In the liquid state, molecules can move around freely.