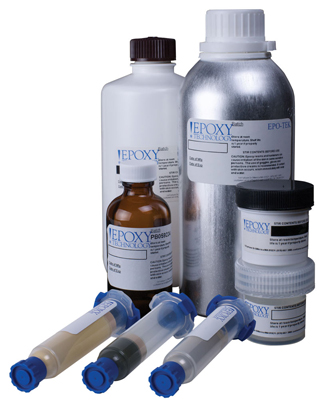 Medical adhesives for medical application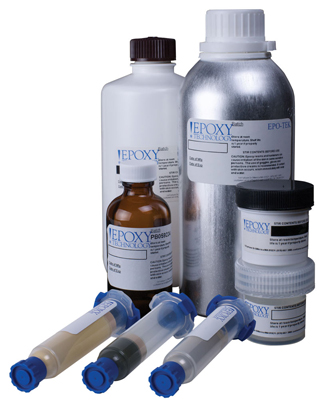 Epoxy Technology's optical line of adhesives is used for bonding and protective coatings in various fiber optic applications. Our epoxy adhesives are frequently used to bundle optical fibers and bond components in optoelectronic devices such as: telecommunication networks, aircraft, satellites as well as medical and scientific instruments.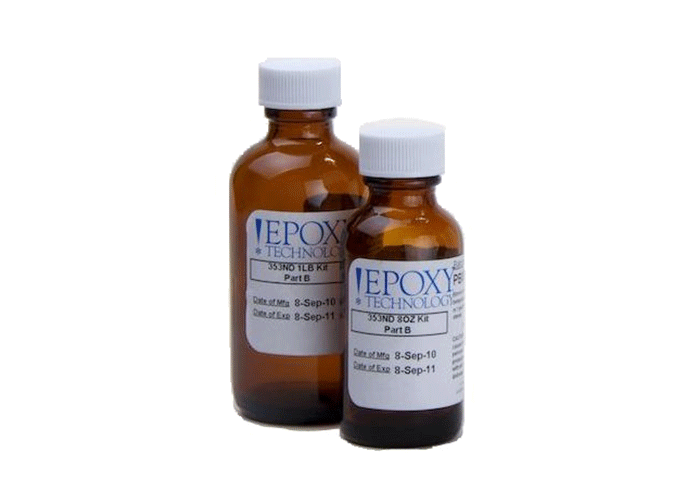 Epoxy Technology, Inc. offers a complete line of high performance Ultraviolet (UV) cure adhesives ranging in viscosity, flexibility, refractive index and light transmission.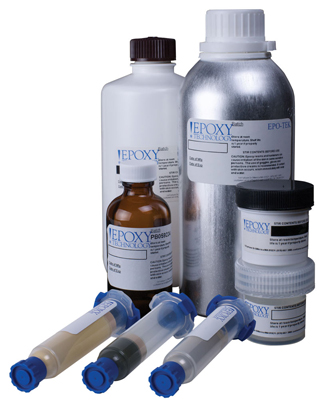 Epoxy Technology's thermally conductive line of epoxies are used extensively in many high-tech electronic applications. EPO-TEK products are unparalleled in their performance in effectively removing heat, providing increased dielectric strength and protecting circuits from hostile environments. Our epoxy adhesive properties can range from rigid (providing robust, thermally enhanced circuit protection) to flexible (ideal for substrates with significant CTE mismatches).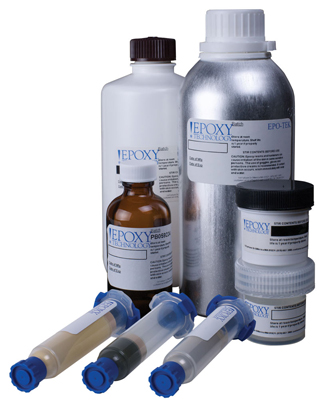 Epoxy Technology offers a full range of electrically and thermally conductive epoxy adhesives for the semiconductor, optoelectronic, automotive, aerospace and electronic assembly industries. Our extensive product line allows users to easily select the optimal adhesive for their specific application; based on the bescombination of physical, electrical and mechanical characteristics.